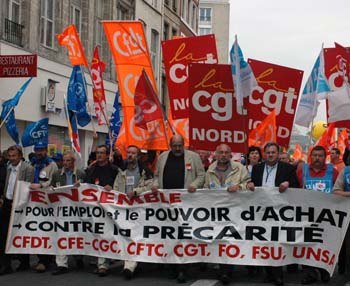 My latest dossier in
Au présent
is entitled:
'When France is on strike'
('Quand la France se met en grève'). France has this image of a country always on strike, ready to fight for its social benefits. If it's true that French people are more ready to demonstrate than in other European countries, the percentage of union membership is one of the lowest of Europe: only 7%. In Scandinavia, it can be up to 90%.
I present also a portrait of the politician Robert Badinter who fought for the abolition of death penalty in France (abolition in 1981), of the actress
Isabelle Adjani
in her latest movie
La journée de la jupe
, and of the swimmer
Laure Manaudou
.
Bonne lecture !